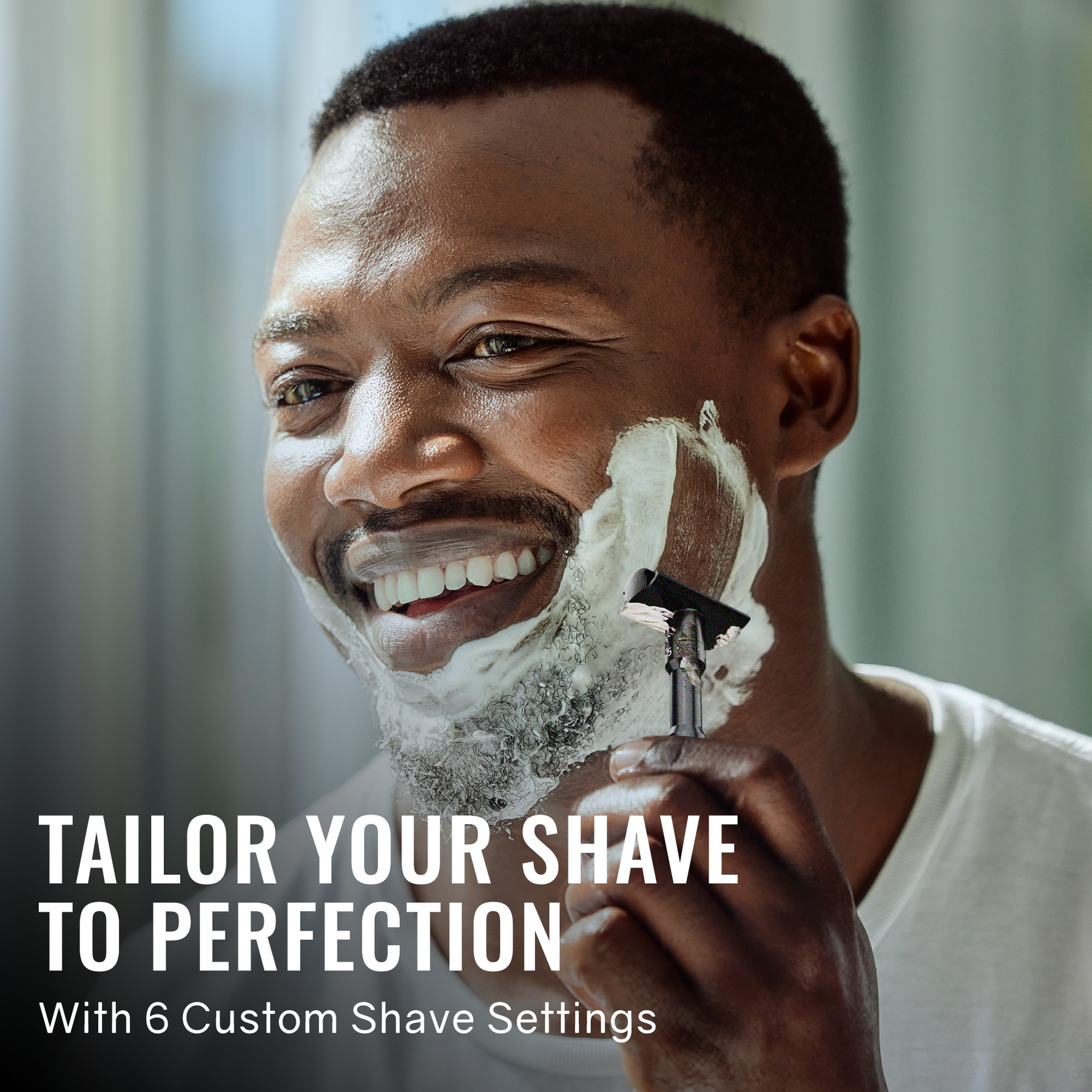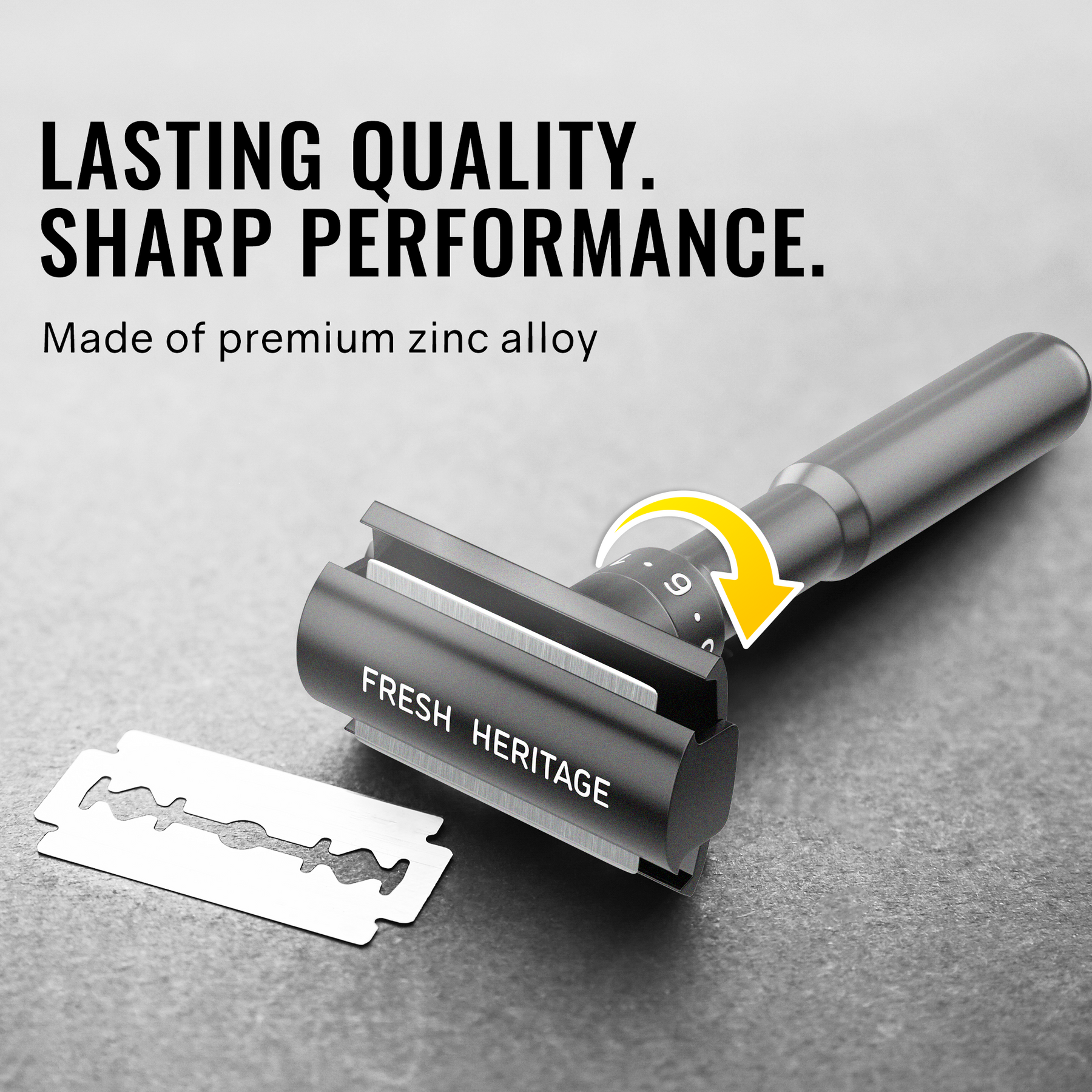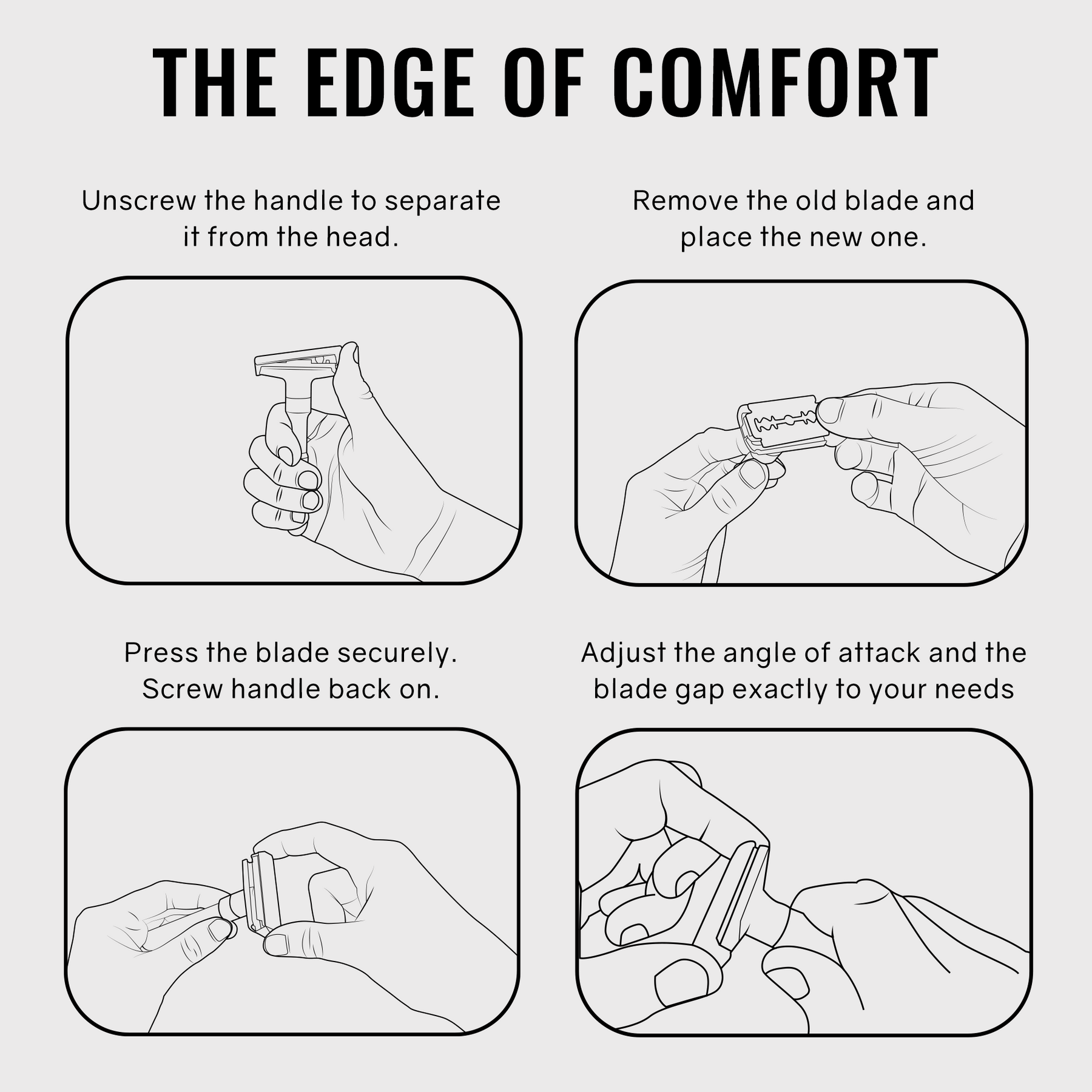 Adjustable Double Edge Safety Razor
100% NO-RISK MONEY BACK GUARANTEE
Precision and Comfort in Every Stroke - Looking for gifts for men who appreciate a quality, close shave? Fresh Heritage safety razor for men has 6 precision settings for comfortable, precise and intuitive shaving. Faster, simpler, and enjoyable.

The Edge of Comfort - This double edge razor is ideal for all skin types, while being gentle on even the most sensitive ones. The blades are sharp enough for a clean cut but guarantees less skin irritation, bumps, and ingrown hair - just a smooth, flawless look.

Lasting Quality. Sharp Performance - With a premium zinc alloy handle that is lightweight and durable, our razors for men will last for years. Our mens safety razors' blades are made of premium stainless steel that stays sharp but smoothly glides on the skin.

With 10 Stainless Steel Blades - Our adjustable safety razor is a must-have for every man's grooming arsenal. This reusable razor includes 10 stainless steel blades - you'll find yourself saving time and money, with a more precise shave than cartridges.

Inspired by African Traditions - By embracing time-honored grooming traditions, we help men of color build new traditions in their personal grooming. Our beard care products are effective for all hair types, especially coarse, curly and coiled hair.